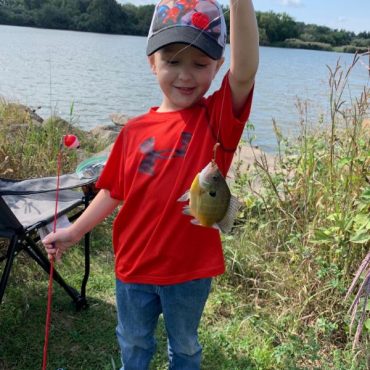 Name: Bob Hanover
Division: Parks
District: Southeast
License: 9557045
Email: bob.hanover@nebraska.gov
Phone: 402-471-5550
Fishing guest(s): Dawson, 4 (grandson)
Date of Trip: September 14, 2019
Trip Description:
We went to Bear Lake WMA, a property of the Lower Big Blue NRD. We landed a few fish on a most excellent Spiderman rod and reel using worms as bait. He even brought a pretty good sized large mouth to shore, but it proved a bit too heavy for Spidey's silky thin line. It was somewhat disappointing, but a trip to McDonalds afterward made it all better.