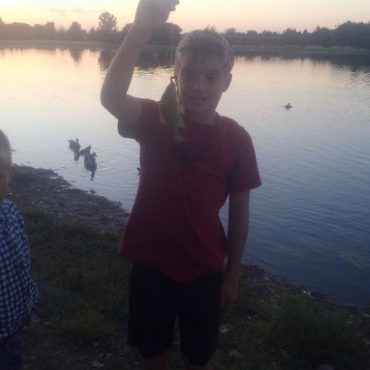 Name: Joe Rydell
Division: Fisheries
District: Northwest
License: 9184778
Email: joe.rydell@nebraska.gov
Phone: 3087632940
Fishing guest(s): Will Reno age 10
Date of Trip: August 19, 2019
Trip Description:
Will is my neighbor's grandson. Him and his family are visiting Nebraska from Chicago. They don't get the opportunity to fish in the city and had the time of their life at Laing Lake in Alliance.