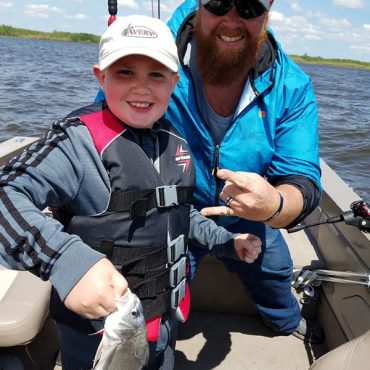 Name: Tina Rohrs
Division: Communications
District: Northeast
License: 9430536
Email: tina.rohrs@nebraska.gov
Phone: 402-314-1293
Fishing guest(s): Keaten Buskirk, 7 and Cody Sherman 31
Date of Trip: May 25, 2019
Trip Description:
Worked with my grandson at Wagon Train earlier in the month and took him to Calamus Reservoir for our annual fishing weekend. My grandson Keaten and his dad, Cody had fun fishing for any kind of fish, not just walleye! Keaten did pretty good catching fish, learned to take it off the hook, hold it for pictures and release it back to the water.