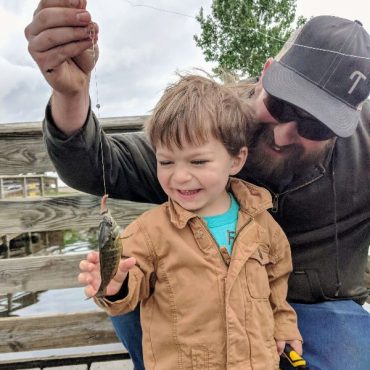 Name: Amber Schiltz
Division: Parks
District: Southeast
License: 9433339
Email: amber.schiltz@nebraska.gov
Phone: 4023325022
Fishing guest(s): Sawyer, 2
Date of Trip: May 19, 2019
Trip Description:
On Mother's day I wanted to do one thing – help my boy catch his first fish! I'll never forget the look on his face when he caught his first one! As soon as we put it back he said "More fish!", and we caught 15 more before leaving. Now he asks us to go fishing at least once a week, he's hooked! Love making memories with my son in the outdoors, there's nothing like it!