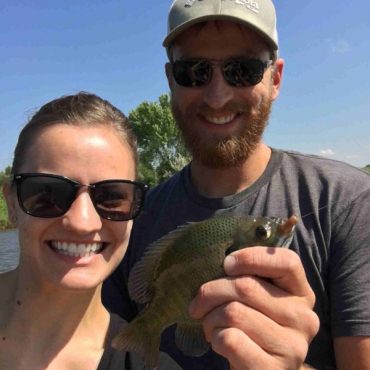 Name: Matthew Perrion
Division: Fisheries
District: Southwest
License: 9294984
Email: matthew.perrion@nebraska.gov
Phone: 605-553-3850
Fishing guest(s): Patricia Koranda, 26
Date of Trip: June 8, 2019
Trip Description:
Tricia couldn't remember the exact last time she had gone fishing, but it had been since she was 4 or 5 years old. The weather was great on our trip and she unofficially, officially caught her first fish which was a nice Channel Catfish. The Bluegills cooperated quite nicely as well.