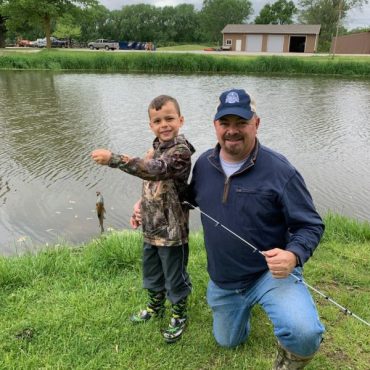 Name: Jim Swenson
Division: Parks
District: Southeast
License: 6915341
Email: jim.swenson@nebraska.gov
Phone: 402-471-5499
Fishing guest(s): Jackson A. Chung 7 Years
Date of Trip: May 19, 2019
Trip Description:
My phone rang at 9 am Sunday morning and the excited little voice said; "take me fishing Grandpa". A welcome and inspiring invitation, the challenge was accepted, supplies gathered and we ventured to Two Rivers SRA. The first worm was all it took, the Bluegill was more than happy to take our offering. Success and smiles. A perfect day! One of many!